Taproot had the great good fortune to be accepted into the Election SOS Engaged Elections training this month. Three-quarters of the way through the program, I can say it is going to have a profound effect on the way we cover the 2021 municipal election, and will inform much of my thinking for all of Taproot's editorial work in the future.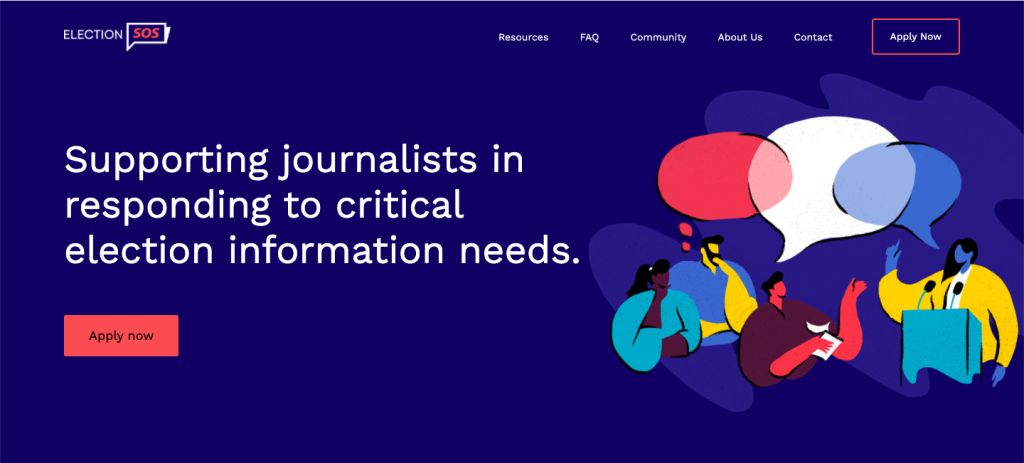 Taproot was founded on the idea that our work should be grounded in the curiosity of our community. We've tried this in various ways in the past:
The Story Garden: Taproot Members could ask a question, and if others were curious about the same thing, we would assign a story to answer the question or at least explore the issues raised by it.
Supporting Let's Find Out: Chris Chang-Yen Phillips's podcast is based on answering people's questions about Edmonton. We supported a season's worth of episodes answering questions solicited at a live event about how humans and nature shape each other in our city.
The COVID-19 in Edmonton microsite: We gathered questions from the public and tried to answer them, drawing from reliable sources and organizing the information so readers could find out exactly what they wanted to know.
We've learned more from those experiments than I have room to list here. Among the lessons:
Participation shouldn't be behind a paywall.
"What do you want to know?" can be a paralyzingly broad question.
Deeper engagement yields great questions.
If you're going to ask, you'd better find the resources to answer.
Through a serendipitous series of events, Election SOS came along right when we needed it to put those lessons to good use and to tap into the vast experience of others who are trying to do this kind of work.
We'll share more in the coming weeks about what that is going to look like, but the short answer is that we're going to apply Jay Rosen's concept of The Citizens Agenda to our coverage leading up to Edmonton's civic election in October of 2021. That means we need to find out what a significant number of people in our community want candidates to address in this election, and apply what we learn to ensure our work is useful and relevant, our electorate is informed, and our candidates are aware of what is important.
What we learn from this experience will no doubt shape our editorial vision outside of and beyond that election. This feels to me like an excellent framework to keep working towards what we have aspired to do since the beginning, and I'm eager to see what we can do with it.
This work has delayed the call for contributors that we promised in June as part of our effort to build more diversity into Taproot, and to create more opportunities for journalists who are Indigenous, Black or people of colour. We haven't forgotten that promise, and we remain committed to making it happen. The Election SOS methodology is thoroughly grounded in the values of diversity, equity and inclusion, and the need for journalists like us to be collaborative rather than extractive. This work simply cannot be done without widening our circle.
Stay tuned for details and information on how to get involved. Many thanks to Hearken, Trusting News, the American Press Institute and The Democracy Fund for letting a Canadian outfit into this excellent program. By the way, applications close on July 24 for the next intake, so if you are a journalist interested in applying these principles to your own organization, apply here.