We have launched a COVID-19 microsite containing curated answers to questions about Edmonton's response to and experience of the pandemic. Our objective is to help the local community understand this complex and quickly evolving topic better.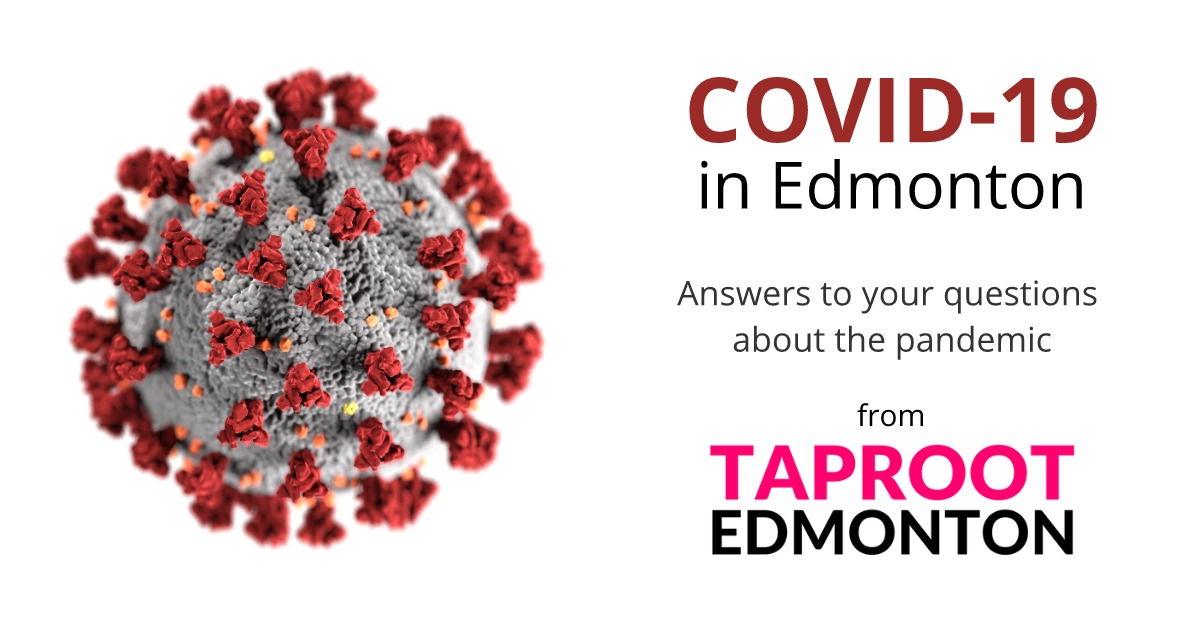 How the microsite came about
In the latest edition of our newsletter, sent on March 17, Karen wrote:
"In light of COVID-19 and the efforts to control its spread, we're thinking about what more we can do to inform our community without contributing to the noise and information overload."
Our curators were already (and still are) collecting relevant news for our roundups, but we felt there might be an opportunity to do more. We invited readers to submit questions related to the pandemic. It wasn't long before the first few questions came in and we've since received dozens more. That validated the need for Taproot to offer something more on this topic.
We discussed a number of different approaches for answering those questions. Given our resources, our expertise in curation, and our experience building microsites in the past, we felt that a microsite was the best approach for us.
What the microsite is for
The microsite contains questions posed by our community and answered by Taproot editors, based on primary documents and reliable published sources.
There's no shortage of important information being shared about COVID-19 right now, but it is difficult to find answers to specific questions. Often the nugget of information you need is buried in the middle of an article or government document. You might also have to look at a large number of sources to get the complete answer.
Those are the problems the microsite aims to solve. You'll find answers to specific questions, all in one place. Each answer contains links to sources and other information if you want dig deeper.
We don't intend to publish the news of the day nor are we trying to be the destination for breaking news. The mainstream newsrooms in our city have that covered, and we are grateful to those journalists for their hard work, much of which we are pointing to in our answers and in our roundups. Our contribution is to simply and succinctly deliver what our readers say they want to know.
As Lauren Harris wrote at Columbia Journalism Review:
"In times of crisis, newsrooms ought not stop producing the news. But they can slow down, ask themselves what matters most, and be a calm guide for readers. Signal, not noise."
We strive to be that calm guide here in Edmonton.
What's next
We have published a handful of entries thus far, and we're working on many more. Keep your questions coming in, and we'll keep the site updated with new curated answers. We'll also update existing answers as new information arises.
As the pandemic evolves, so will the microsite. Send us your suggestions and feedback at hello@taprootedmonton.ca.